A Perfect Salmon Fish Storm Is Brewing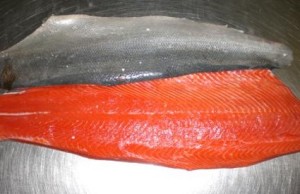 A perfect storm is brewing and has been in the market for both farmed and wild salmon, which is driving prices higher that we are a used to seeing.
Salmon production in Chili is down due to regulations from the government in an effort to avoid ISA ( Infectious Salmon Anaemea), a viral disease of the  Atlantic salmon that are farmed in Canada, Norway, Scotland and Chili resulting in a large market loss.
In addition, Chilean ports are shut down due to strikes at dozens of ports impacted the market, not only for salmon exporters, but also effecting the export of copper and fruit, which is expected to hit a loss in the neighborhood of $400 million.
Chilean Supply..Strained
Anaemia
Infectious Salmon Anaemia
With the Chilean supply of frozen salmon being strained, prices have risen sharply. The Chileans have increased their capacity for freezing steelhead and coho salmon to accommodate the market for Japan.
While we sell Scottish and Norwegian salmon, this supply and demand for salmon world wide has an effect on the retail end for the consumer.
Scottish Salmon Prices Rise
Scottish Salmon prices has risen approximately 16-18% just since Oct of 2013, and with the demand in Russia and China we are expecting sill higher prices in the near future.
Shipments from Scotland were hampered due to high 12-foot seas and winds of 80 mph, which another reason for the prices increases during the holidays.
As we approach the upcoming Lenten season, supplies for salmon will again spike along with prices.
One thing you can count on…we will continue to provide the best in salmon, simply because the Scottish salmon is, in my opinion, still the best choice.
A Favorite Recipe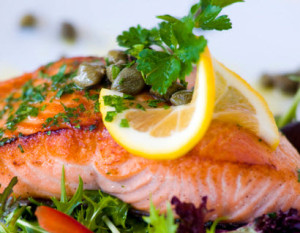 Our favorite baked salmon recipe is so simple by absolutely yummy.
The first thing you have to have for a quality dish is a quality piece of salmon. Remove the skin, rinse and pat dry, spray with a little veg spray, drizzle some sweet vidalia onion dressing and sprinkle on  some Blue Crab Bay Salmon Seasoning. Pre-heat oven to 400 and bake for 15-18 minutes.
more salmon, fish and seafood recipes…