Steamed Crab, Crab Meat, Lobster and Scallops
Steamed crabs are soon to begin (June 1st predicted). soft shell crab are available, (call for price). This year, 2018 has been a little tough on crabs due to too much rain and fresh water runoff into the bay area. The were scarce and prices up over past years.
For now, "dry pack" sea scallops are a specially at Maurice's Seafood simply because Maurice refuses to carry "Wet Pack" scallops.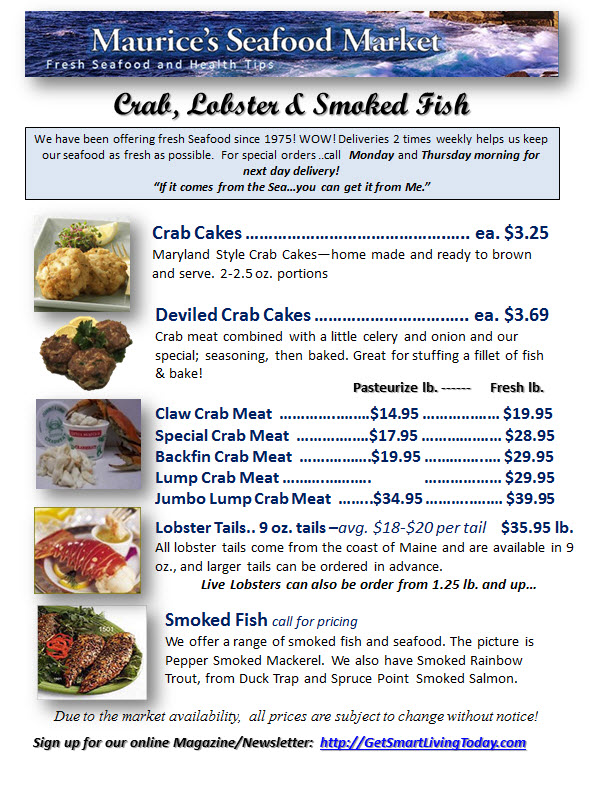 Snow Crab Clusters – Large 10 & UP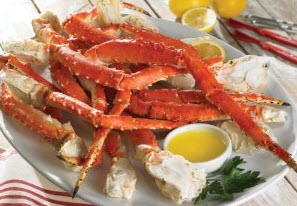 We only bring in 10 and up size Large Snow Crab Clusters. Most super markets carry an 8 & down (smaller and cheaper per lb)
But in my opinion a waste of money and time..especially if you are hungry!
Lobster Tails
Our Lobster tails are 9 oz tails and are perfect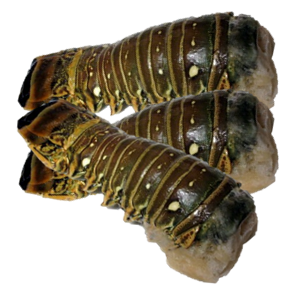 to pair with a Sterling Silver Beef Fillet  or Rib Eye steak. We can get any size lobsters tail and generally have 11-12 oz. tails available during the holidays…but call ahead to be sure!
Great for the grill, cookouts.