Maurice's Seafood Market – 1518 N Augusta St., Staunton, Va. 24401
Mon. – Sat. 9 am-6 pm
                         Maurice's Seafood Market of Staunton, Va., has served the Staunton, Waynesboro and Augusta County area of Virginia since 1975. Maurice's Seafood Market takes pride in having the best in fresh and frozen seafood. That includes crab meat, dry-pack sea scallops, gulf shrimp, oysters, and salmon from the Faroe Islands. If we don't have it, we can get it! Trucks arrive 3-4 times a week, so call ahead to check on availability!
As you move forward through this site, you will begin to get an idea of the importance we put on having a healthier choices. Those choices include seafood, meats, and  safer products for the home. We also have  all the information on the best in choices for drinkable water.  All this is available at Maurice's Seafood Market so you can make an informed decisions to insure optimal health for you and your family.
Note: If you care to leave a comment or suggestion, feel free to do so; or just give me a jingle!
FreeBird Chicken,  Beef, Pork, Country Ham
The meat selection includes FreeBird Chicken, which is organic and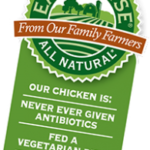 antibiotic free. We also cook Virginia sugar-cured country hams. Our beef products are Sterling Silver™ Premium  Meats such as rib eye steak, ground chuck, and boneless pork, which is outstandingly yummy!
You'll also find a few wines from Australia, France, Italy, California and Virginia.  Our Virginia wines include Barren Ridge Vineyards, Cross Keys Vineyard,
What Kind of Water Do You Drink?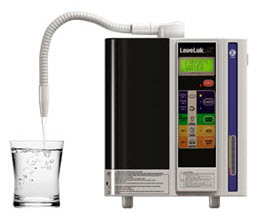 Maurice's Seafood Market also offers information about Kangen Water. We have made the decision to have this healthy water in our market. We not only have it to drink, but we use in the preparation of our foods, including cooking and cleaning.
Be sure and check the website Kangen DEMO. You will have a better understanding of why this should be your 1st line of defense when it comes to your health.
To understand a little more about this technology from Japan, visit our Kangen Health Group site. If you have an interest in finding out more, connect with me on our Contact Maurice page.
Safer, Affordable Products For A Healthy Home
Finding credible resources for safer and affordable products for the home, and to use in my market, has been one my my goals. There are so many products are featured in TV ads, store weekly ads today.   Most of the popular brands use formaldehyde, chlorine and other hazardous chemicals are used in those products.
It's really difficult to find good resources for safe products. I actually had a customer refer a company to me to check out. I followed up on her suggestion, and what if found out was amazingly good. Thanks you Janie!
If you are someone who is struggling to find a resource for safer, natural, healthier products that are also affordable, this could be helpful.
Feel free to give me a jungle, or shoot me an email!
Hazards in The Home  – Healthy Home Tour

To have a better look at the hazards in the home, visit HealthyHomeTours, and find out if yours is a safe home and toxin free.
Register for my FREE eBook for safer products for you home!
Natural Solutions Work Best
Natural solutions to products we use in the house are always a better way to go. We are now offering FREE information and tips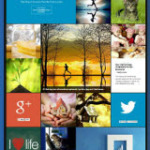 centered around natural solutions through our new on-line magazine/newsletter/blog.
I encourage you to subscribe and stay up to date with the health tips. Visit and subscribe TODAY!
Of course, all this is simply a matter of choice and you may or may not be aware of any of the issues or even care. So, simply leave on the shelve (information) what you don't want and use what is a fit for you and your family. You will not be sold, but there is a difference between being sold and being informed.
Come Buy Maurice's Seafood Market for Answers
If you have questions about safer Seafood, and Toxin Free Products for your home, feel free to visit our "Contact Me" page. And by all means if you are in the area, stop by Maurice's Seafood Market and check us out!