Maurice's Seafood Market – Staunton, Va.  Review
Maurice's Seafood of Staunton, Va., has served the Staunton, Waynesboro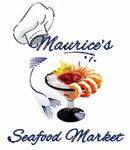 and Augusta County area of Virginia for over 38 years. Maurice's Market has the best in fresh and frozen, including crab meat, bay scallops, sea scallops, gulf shrimp, clams, and oysters.
We also have lobster, lobster tails, soft shell crabs and hard shell crabs when in season. If it's steamed crabs, salmon, catfish, trout, tuna, swordfish, grouper, red snapper, tilapia, catfish, mahi mahi, bluefish, or halibut you want, Maurice's  has it or can get it.
As you move forward through this site, you will begin to get an idea of the importance we put on having a healthier choice with seafood, meats, and  safer products for the home, to insure optimal health for you and your family.
FreeBird Chicken,  Beef, Pork, Country Ham
The meat selection includes FreeBird Chicken, which is organic and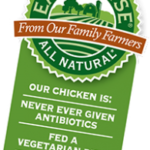 antibiotic free. We also cook Virginia sugar-cured country hams, and our beef products are Sterling Silver™ Premium  Meats such as rib eye steak, ground chuck, and pork.
You'll also find a few wines from Australia, France, Italy, California and Virginia.. Our Virginia wines include Barren Ridge Vineyards, Cross Keys Vineyard,
What Kind of Water Do You Drink?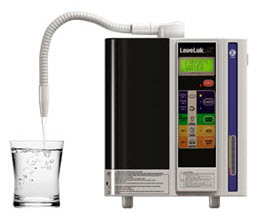 We also offer information about Kangen Water, and why we have made the decision to have this healthy water in our market, not only to drink, but to use in the preparation of our foods, including cooking and cleaning.
Be sure and check the DEMO to get a better understanding of why this should be your 1st line of defense when it comes to your health.
To understand a little more about this technology from Japan, visit our Kangen Health Group site, and if you have an interest in finding out more, connect with me on our Contact Maurice page.
Safer, Affordable Products For A Healthy Home
Over the 38+ years in the seafood and grocery business, I have seen a lot of change in respect to the quality (processing & chemicals) of food and products we use in our homes on a daily basis….
So, I found some answers that will help anyone who is struggling to find a resource for safer, natural, healthier and affordable products.
And here's the answer-
The Largest Online Wellness Company
We have also partnered with the Largest Online Wellness Club in North America. Simply take a trial membership and switch stores, so you can experience for yourself.
We offer over 450+ wellness products that are in sic different categories: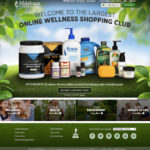 Nutrition and Weight Loss
Sports Nutrition and Healthy Foods
Medicine Cabinet
Personal Care
Skin Care and Cosmetics
Home Cleaning, Laundry and Dish Care
To get a feel for what our wellness shopping club is all about visit my New Customer Club site and do some looking around…While you are there either become a New Customer, or get in touch with me for an overview of what is offered. You WILL be Amazed!
Hazards in The Home  – Healthy Home Tour

To have a better look at the hazards in the home, visit HealthyHomeTours, and find out if yours is a safe home and toxin free.
Register for my FREE eBook for safer products for you home!
Natural Solutions Work Best
Natural solutions to products we use in the house are always a better way to go. We are now offering FREE information and tips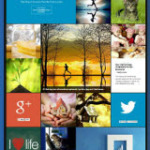 centered around natural solutions through our new on-line magazine/newsletter/blog.
I encourage you to subscribe and stay up to date with the health tips. Visit and subscribe TODAY!
Of course, all this is simply a matter of choice and you may or may not be aware of any of the issues or even care. So, simply leave on the shelve (information) what you don't want and use what is a fit for you and your family. You will not be sold, but there is a difference between being sold and being informed.
Questions about Seafood, Safer, Toxin Free Products for your home, feel free to visit our "Contact Me" page.. and by all means if you are in the area, stop by and check out!