Country Ham
We have been cooking sugar-cured Country Hams for over thirty-eight years. You will not only get your country ham in about any way you want it; Raw bone-in, Raw boneless, or cooked.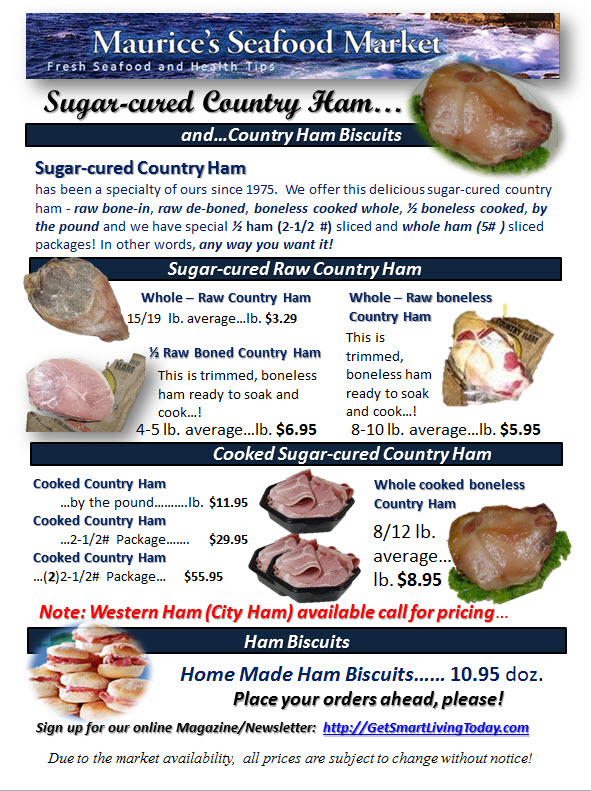 Sugar-cured Country Ham …
…has been apart of what we do going back to the days of Woodlee Market here in Staunton, Va.  In 1975 the market changed hands, and Maurice began cooking the hams for a few folks that lived in the neighborhood. Today Maurice's Seafood continues the traditional preparation of those delicious sugar-cured hams, only it has grown quite a bit more and we reach people in all parts of the country.
Sugar-cured Country Ham Recipe
There is a trick to why our hams turn out so darn yummy and here is my "Country Ham Secret" for you to  try. Country Ham is one of the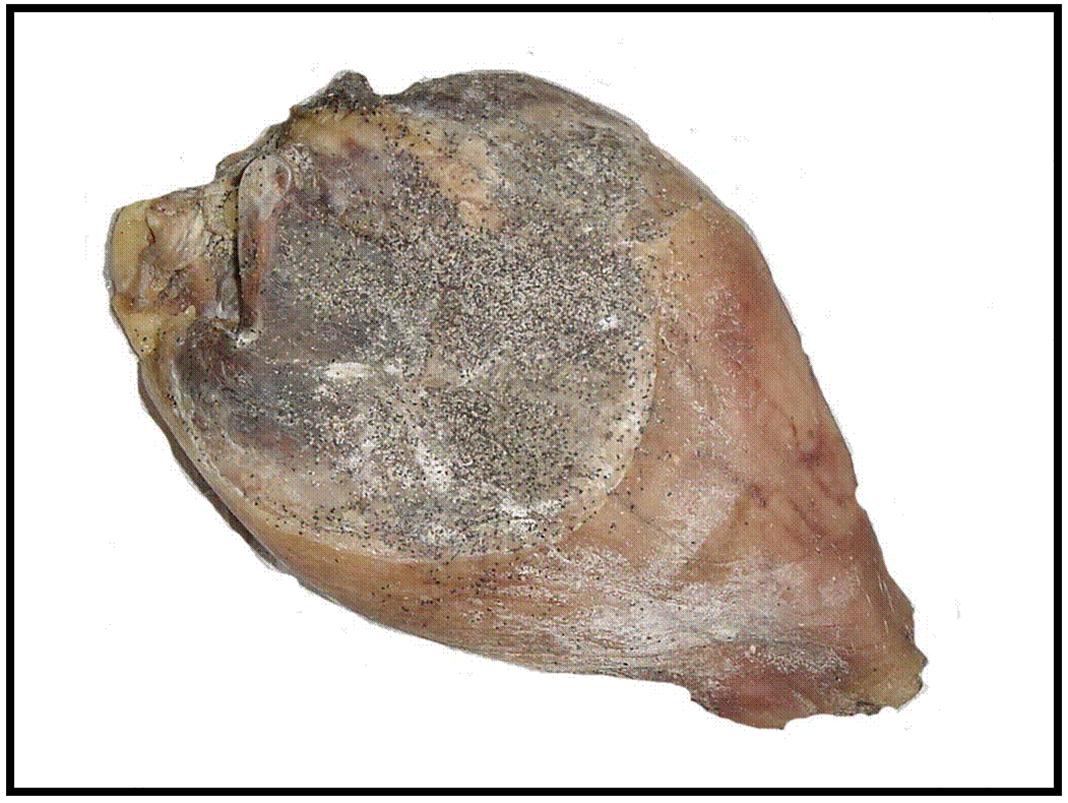 most popular meats during the holidays. Of course we have other options such as, boneless prime ribs (seasoned or not) , pork loins seasoned or not), turkeys (raw, cooked, cooked-boned and sliced). Check out our Holiday Planner for more information.
If your are looking for some great flavor in cooked country ham, rib eye steak, ground chuck, or tender pork chops, come by and visit us at Maurice's seafood, Staunton, Va.