Split Maine Lobsters Tenders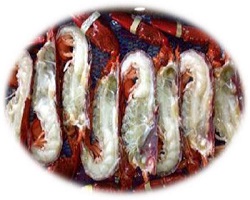 We are excited to get this amazing new split Maine Lobster Tenders, and will have this for the upcoming holidays along with menu ideas.
What a great idea for any occasion! The are 1-1.25 lb. lobsters, split and ready for all kinds of dishes. let your imagination go absolutely crazy with this unique idea.
Menu Possibilities…
Baked/Roast Lobsters with Bread Topping
Stuffed Lobster
Lobsters Thermidor
Lobsters Scampi
Maine Lobsters
100% product from Maine, blast frozen  – 30 degrees, are par-cooked and only need to be finished in your desired recipe. Talk about convenience!