CrossKeys Vineyards is a beautiful 125 acre Estate situated in the heart of the  Shenandoah Valley. Here we produce a wide array of award winning, estate, grown, produced, and bottled wines.

Surrounded by the gorgeous Blue Ridge Mountains, CrossKeys Vineyards is the perfect setting for a relaxing day trip, romantic dinner, grand wedding, and everything in between.
Crosskeys Wines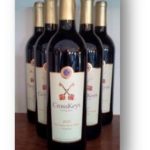 This well balanced barrel-aged wine is perfect for summertime with its fresh sweet finish balanced with a touch of acidity, it may be enjoyed chilled or at room temperature.
This deep-colored Chambourcin leaves hints of spices and cocoa. Not too heavy on the palate makes this an easy drinking red.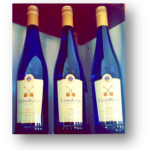 This refreshing 100% Vidal Blanc wine has beautiful aromas of peaches and pears. After being aged and fermented in stainless steel, it has a great balance between sweetness and acidity.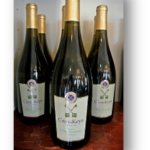 Fermented in stainless steel tanks & French oak barrels. Pleasant bouquet of pear, white flowers, and vanilla.
Has a clean acidity and rich mouth-feel that makes it a perfect complement to light seafood or roasted poultry dishes.
This crisp, off-dry rosé has a slight sweetness, with hints of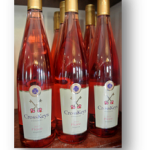 strawberry and grapefruit. Juices pressed off of the skin of Cabernet Franc, Merlot, and Pinot Noir are fermented and aged in stainless steel to achieve the beautiful, deep rose color of the Fiore.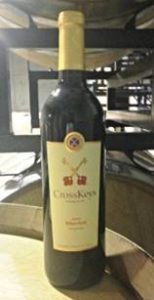 This well balanced medium bodied wine aged in French and American Oak has lots of black cherry.
This Merlot is on the fruitier side and is complemented with smooth tannins and spice and lingering fruit on the palate.
An excellent pairing with barbecue or beef roast.
This classic Bordeaux Blend is comprised of Cabernet Franc, Petit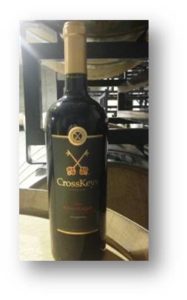 Verdot, and Merlot.
It is aged for 15 months in both oak barrels to create a smooth finish.
It pairs beautifully with grilled meats and salty and complex cheeses.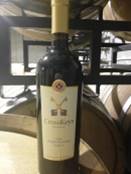 Estate bottled 100% Petit Verdot. 10 months aging in a combination of French & American oak gives this rich, garnet-colored wine a softness and roundness that is balanced by a sound tannic structure.
A nose of blackberry and clove with hints of spiciness on the palate make a great pairing with bold, grilled flavors, red meat or strong, blue cheese.
This red garnet wine is our version of the famous aperitif port wine.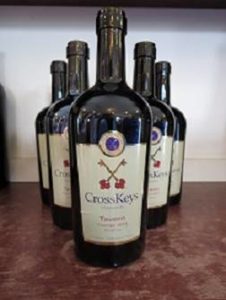 It is made with 100% Touriga Nacional and aged 2 years in French and American oak barrels.  It possesses distinctive aromas of dark cherries and prune with a hint of sweeten kumquat or orange peel.
A beautiful pair with any kind of chocolate dessert, dried fruits and nuts,