Our Wine Selection –
Our wine selection includes some of the many wines of Virginia.
Bluestone Vineyard – Wines
Visit their website to experience a unique vineyard in Virginia – Bluestone Vineyard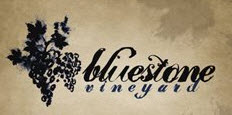 The Bluestone Vineyard has a state of the art construction designed to handle 5 ,000 cases of wine annually. The electrical system is very complex, and engineered to operate both European and US equipment. Is included a computer system controlled cooling system that regulates temperatures in every tank as well as the barrel room as well as finished wine storage area. The insulation is really so highly effective that parts of the business have no need for a heating system.