Free Range Natural Chickens
Our free range chickens, have NO antibiotics, and hormones. The good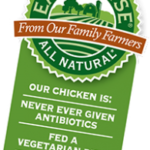 news is we have it available again. We stopped marketing chicken years ago due to regulations and the processing standards.
Now we're back with chicken and I GUARANTEE you will enjoy the tenderness and flavor of this chicken.
We have the whole birds as well as split; either fresh in the case or vac-packed and frozen. Either way, you will enjoy the flavor and tenderness of these chickens. I guarantee it!
Check Out Videos of the FreeBird Team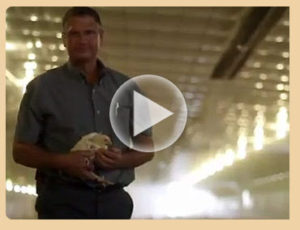 Twenty-five independently owned, family farms throughout eastern Pennsylvania,  raise free range chickens for FreeBird. The company has completely embraced Global Animal Partnership's 5-Step Animal Welfare Rating Standards program, and each one of the participating farmers are certified to Step 2.
So, What's Your Preference For Chicken?
We intend to have the best in natural free range chicken offered in the area and I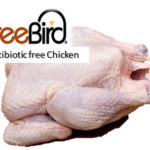 challenge any on taste and tenderness; fried, baked or grilled!! So prove me wrong and come try this amazing chicken yourself.
You will absolutely agree that this is might be one of the best choices in free-range chicken, and it's free of antibiotics.
Favorite Easy Recipes
This in one of the easiest and yummy recipes for an amazing dish! Just four easy steps and it's chow time!!
Preheat your oven to 350 degrees F.
Coat the bird with olive oil, season with a little  onion salt, granulated garlic, paprika, salt,  and pepper, and a little rosemary.
Slide the bird tail down over foil covered  hollow tube of a Bundt pan and place on sheet pan of foil lined container. …
Quarter red potatoes, chicks of carrots, an onion and arrange around bottom of the bundt pan.
Bake 80-90 minutes, or until no longer pink and juices run clear-inside temperature of 165 degrees at the breast
Of course, Free Range Chicken is super great oven or pan fried too!
This is my story and I'm stickin to it! -Maurice