Our Favorite Seasonings and Marinades
Seasonings and Marinades – First of all, let's talk marinade, and what else is there other than Jerry's Original Grilling Marinade from the Ginseng Mountain Farm, located along the South Branch of the Potomac river. In 1998 they partnered with a good friend, Jerry Harmon to help produce a natural grilling marinade. Another super good grilling sauce we have found to be special is, Pig In The Ground Grilling Sauce!
Pig In The Ground Grilling Sauce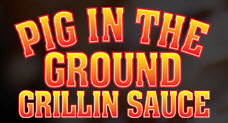 Originating from the foothills of the Blue Ridge Mountains, this is a special family recipe handed down that is distinctive and delicious when used with most any meat and great with seafood as well.
Great as a grilling sauce and marinade, it is equally good as a "poor-on" sauce,  instead of ketchup. Kids of all ages seem to prefer it to ketchup! For some good recipes, visit Pig In The Ground Grilling Sauce.
Jerry's Grilling Marinade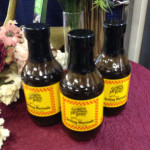 Jerry's Grilling Marinade is excellent on chicken, pork, beef, lamb, venison, vegetables, and my favorite of Scottish Salmon!
Place meat in a plastic zipper bag, or covered bowl. Add enough marinade to coat well, and marinade for 2-3 hours or over night in the refrigerator.
For extra flavor brush on additional marinade during grilling. Do not reuse marinade. NOTE: It's concentrated, so a little goes a long way.
Salmon Seasonings
One of our favorite seasoning for our Scottish salmon is Blue Crab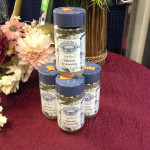 Bay Salmon Seasoning. A variation we often use, is to remove the skin from the salmon, drizzle a little vidalia onion dressing and then sprinkle the salmon seasoning on top. Bake for 15-18 minutes in a 375 degree oven. YUM!